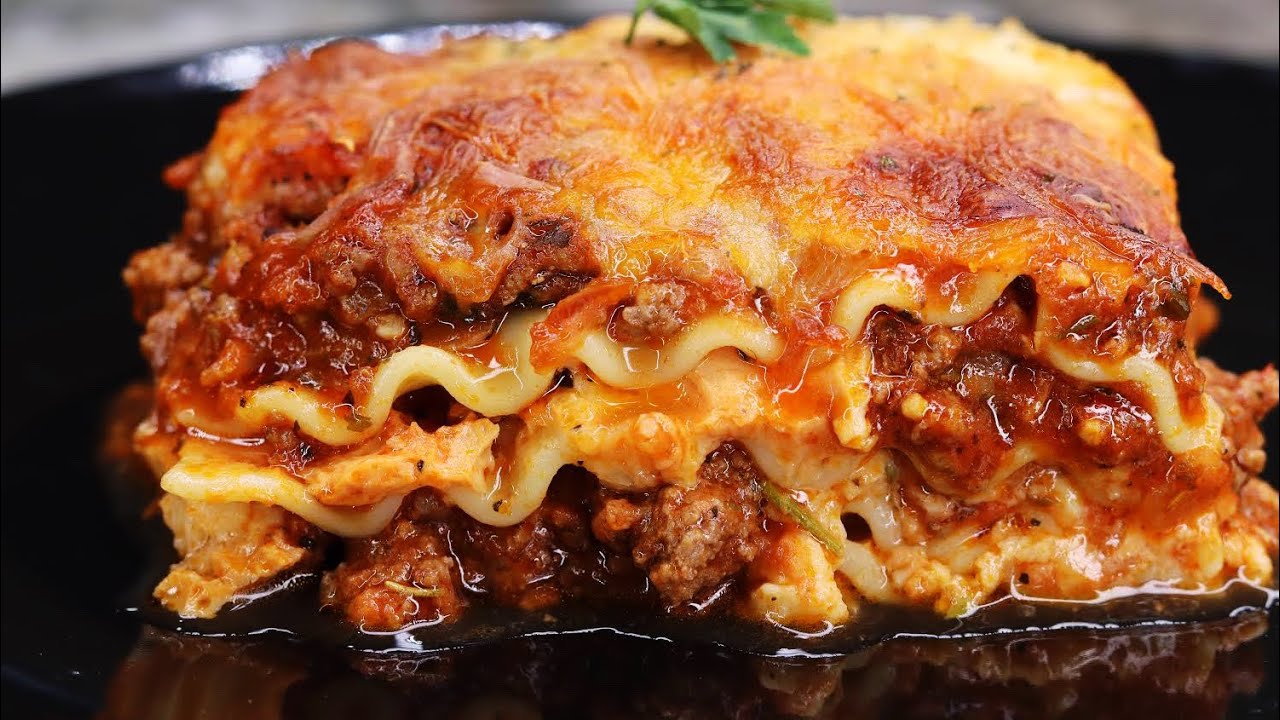 Shop Ingredients: https://enedao.com.bd/product-tag/easy-lasagna/
Love lasagna but don't love ricotta cheese?  This Easy Lasagna Recipe without Ricotta Cheese is a must make!  Use my simple, secret ingredient to get the perfect creamy texture for homemade lasagna without ricotta cheese.
Instructions:
Brown the meat over medium heat in a large skillet.

Once the meat is fully cooked, drain and add the sauce. 

Add the spices and simmer over low heat. (Start with 1/4 tsp and adjust as needed, how much you add will depend on your preferences and how seasoned the sauce you use already is.)

Cook the noodles as directed on the package.

Preheat the oven to 350 degrees.

Once the meat and noodles are cooked, whisk the eggs and milk together in a small bowl.

Add a thin layer of meat sauce to a 9×13 glass pan.

Layer with noodles, egg mixture, sauce, and cheese.

Repeat this for a total of three layers.

Top the final layer of noodles with the remaining egg mixture and cheese.
Bake for 30 minutes, or until bubbly and melted.


Notes:





# I always make a few extra noodles in case any break in the process. I find it easier to use rubber tipped tongs to pick up and layer my noodles.#