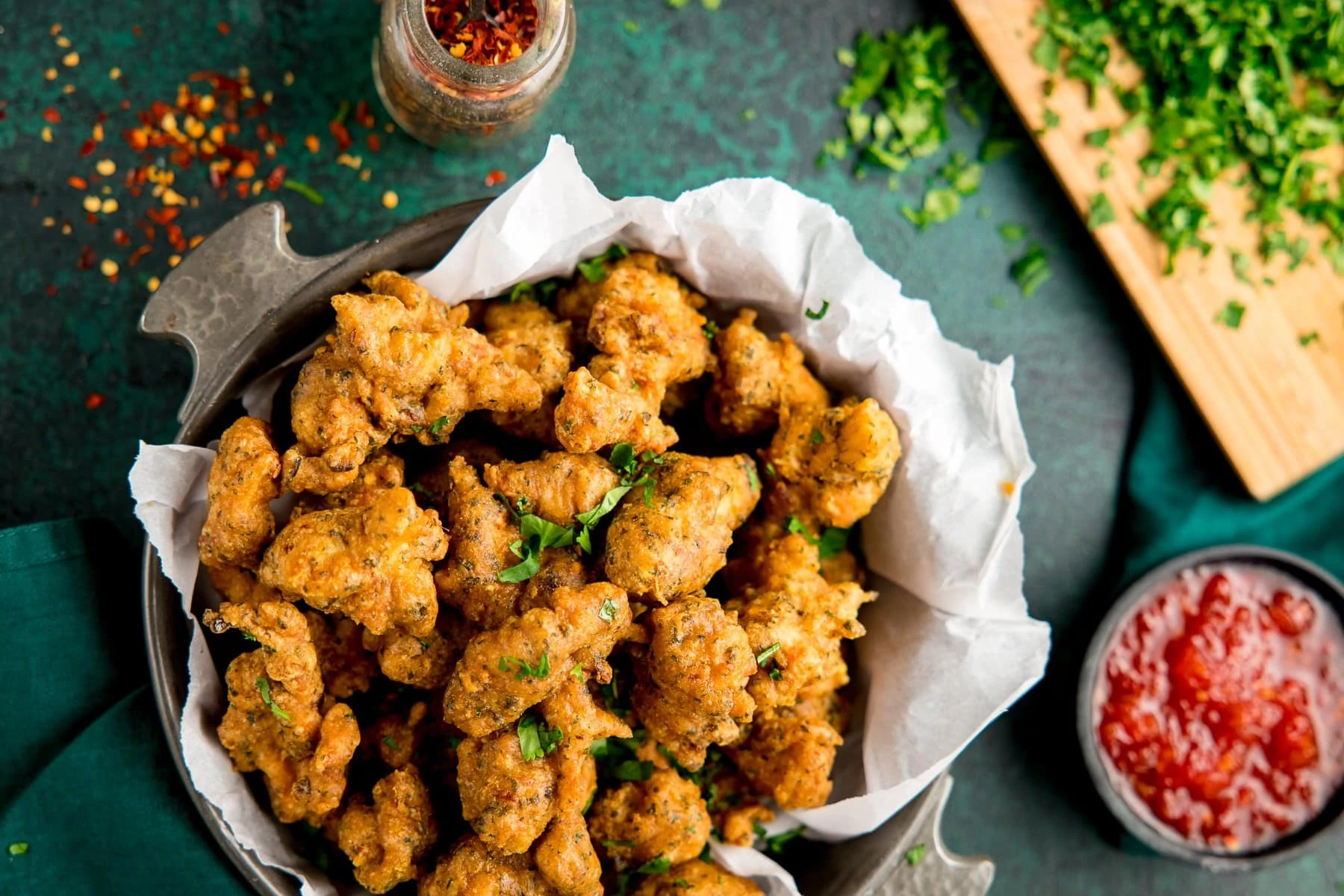 Shop Ingredients: https://enedao.com.bd/product-tag/chicken-pakora/
Tender chicken marinated in a blend of fragrant spices, then coated in a chickpea flour-based batter for that signature mild nutty taste. This Chicken Pakora is then fried until beautifully golden and crisp.
These pakoras are packed with flavour and make a brilliant lunch or crowd-pleasing party food. I'll show you how to make them ahead and ensure they stay lovely and crispy.
Marinating Time: 30 minutes
INSTRUCTIONS:
Place the chicken thigh pieces in a bowl.

Add the minced ginger, chopped chilli, cumin ground coriander, dried coriander leaf, chilli flakes and ground fenugreek. Mix together to coat the chicken, then cover and marinate in the refrigerator for 30 minutes.

Heat the oil in a wok or large heavy-based pan over a medium heat. You need at least 3 inches of oil, but do ensure the pan or wok is less than half full of oil as you don't want it to bubble over.

Take the chicken out of the fridge and sprinkle on the salt, garlic salt, gram flour, cornflour and baking soda.

Mix together to combine, then add in the water a splash at a time until you have a batter about the thickness of double (heavy) cream. You may not need all of the water.

Test the heat of the oil by dropping a little blob of the batter in the wok. It should sizzle and rise to the top.

Add the chicken into the oil, one piece at a time, using a set of tongs. You will need to work in 2 batches to ensure the pan isn't overcrowded.

Fry for 4-5 minutes until the coating is golden brown and the chicken is cooked through.

Keep the first batch warm in a warm oven (approx. 130C/250F) whilst the second batch is cooking.

Once all of the chicken pakoras are cooked, place in a serving bowl and sprinkle with fresh coriander.

Serve with sweet chilli sauce.