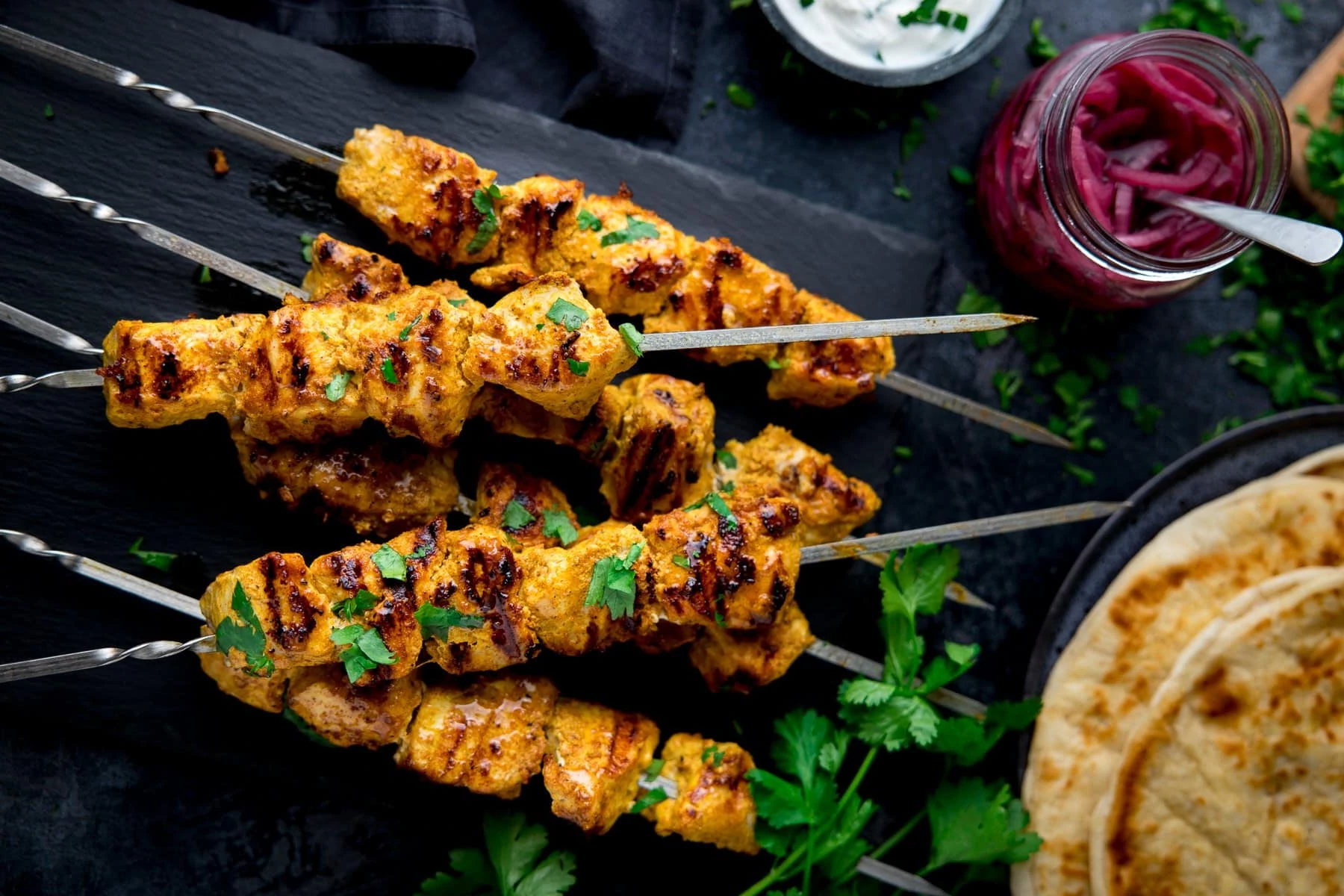 Shop Ingredients: https://enedao.com.bd/product-tag/chicken-tikka/
Chicken Tikka Kebabs in a richly spiced yogurt marinade. Grilled, barbecued or griddled to perfection, they make an easy, family-pleasing dinner!
Serve them simply with rice or chapati, or go all out with a big Indian buffet – I've got lots of ideas below!
Place the chicken breast pieces into a bowl or freezer bag with the yogurt, garlic, ginger, lemon juice, coriander, turmeric, cumin, paprika, chilli powder, cinnamon, salt and pepper.

Mix together so that everything is combined, then cover and place in the fridge to marinate for 2-3 hours.

If you're using wooden skewers, place them in water to soak while the chicken is marinating. This will help to prevent them burning during grilling.

Remove the marinated chicken from the fridge and thread onto skewers.

Brush the chicken with the oil, then place on a griddle plate and cook, turning a couple of times, for 8-10 minutes until cooked through. Alternatively, you can grill (broil) under a grill, or you can barbecue for the same amount of time.

Make sure the chicken is cooked by slicing into a larger piece and ensuring it's no longer pink in the middle.

Serve with a sprinkling of freshly chopped coriander.