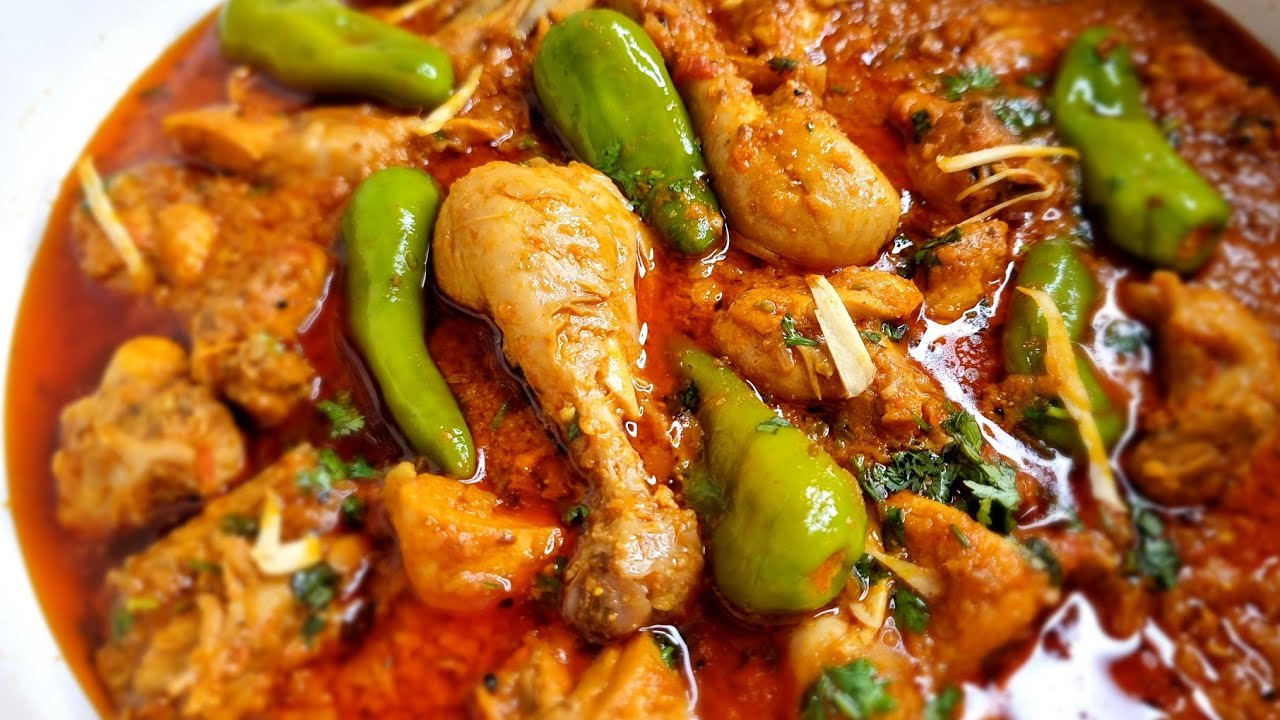 Shop Ingredients: https://enedao.com.bd/product-tag/achari-chicken/
Achari Chicken is a bold, tangy Pakistani/Indian chicken curry made with an Achari Masala (pickling spice mix) and optionally topped with stuffed green chilies. With just a little prep this delicious dish cooks in only 30 minutes and the zesty flavours are so captivating…….
Instructions:
Slit the green chilies from the centre lengthwise and take out the seeds. Mix 3 teaspoon chaat masala and 1 tablespoon lemon juice to make a thick paste. Fill each chili with around a teaspoon of this mixture and keep aside for later.

Heat oil in a pan and add the Achari Masala ingredients. Roast for 2 minutes till they release their aroma.

Then add the blended onion on medium heat. Saute till the onions turn golden.

Add the minced ginger and garlic and stir till they are no longer raw.

Now put in the chicken on medium high heat along with salt, turmeric powder, red chili powder and kashmiri chili powder. Mix everything in.

Pour in the blended tomatoes and yogurt. Stir well and cover the pan. Let cook for 8-10 minutes on medium low heat.

Uncover the pan, increase the heat to high and fry for 2 minutes. This process will bring the oil on top.

Mix in 2 tablespoon of water so that the gravy doesn't get dry. Then place the green chilies, slit side up on top of the chicken.

Drizzle the lemon juice and cover. Let cook for 6-8 minutes on low heat until the chilies are softened.

Garnish with sliced ginger and fresh coriander. Serve warm Achari Chicken with naan, roti or steamed basmati rice.