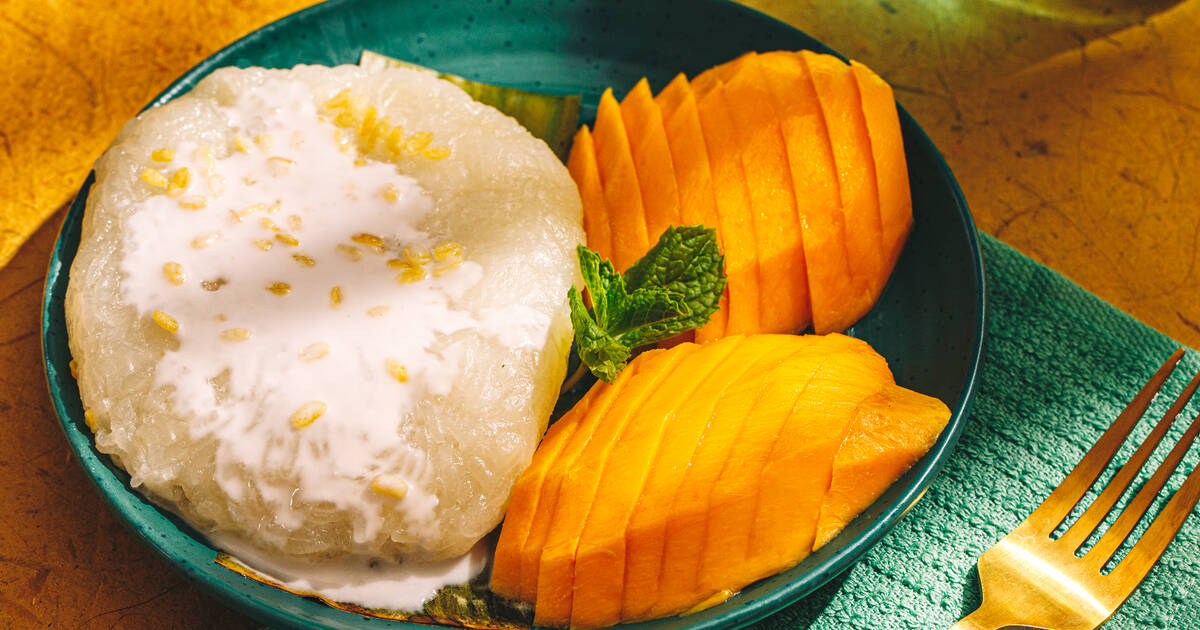 INGREDIENTS:
Sweet Coconut Sticky Rice:
INSTRUCTIONS:
How to make sweet coconut sticky rice?
Wash the rice in cold water 3 to 4 times or until the water runs clear. Add water and soak the rice for 4 to 6 hours or overnight.

Drain and add the rice to a muslin cloth (or cheesecloth, any white cotton towel, etc.) and fold the edges over the rice.

Place this in the steamer with boiling water and steam for 25 to 30 minutes.

Add coconut milk, sugar, and salt in a pan on medium heat and mix until sugar is dissolved. This should be hot while you pour over the rice. So if you prepare it early, warm it again before pouring it over the rice.

1 cup Coconut milk,

¼ teaspoon Salt,

½ cup Sugar

When the rice is done, transfer it to a mixing bowl and break any lumps, if there are any. Pour the hot, sweetened coconut over the rice. Mix well.

After 15-20 minutes, fold the bottom part of the rice up to the top so that the liquid is uniformly distributed, and let it sit for another 20 to 30 minutes. The rice will have absorbed all the liquid and looks shiny at this point.
Making of the salted coconut sauce:
In a pan on medium heat, add coconut milk, salt, and sugar and mix well. Mix rice flour with a tablespoon of water and add this rice flour slurry to the pan and mix continuously.

½ cup Coconut milk,

¼ to ½ teaspoon Salt,

1 teaspoon Rice flour,

1 tablespoon Water

Bring it to a boil and simmer until the sauce thickens.
Serving the best mango coconut sticky rice recipe:
Cut the fresh mango into slices (or small cubes) and arrange them on a serving plate. Add a scoop or a small bowl of sticky rice.

2 Ripe, sweet mango slices

Drizzle the top of the rice with salted coconut sauce. Top it with crispy and crunchy peanuts. Serve and enjoy.