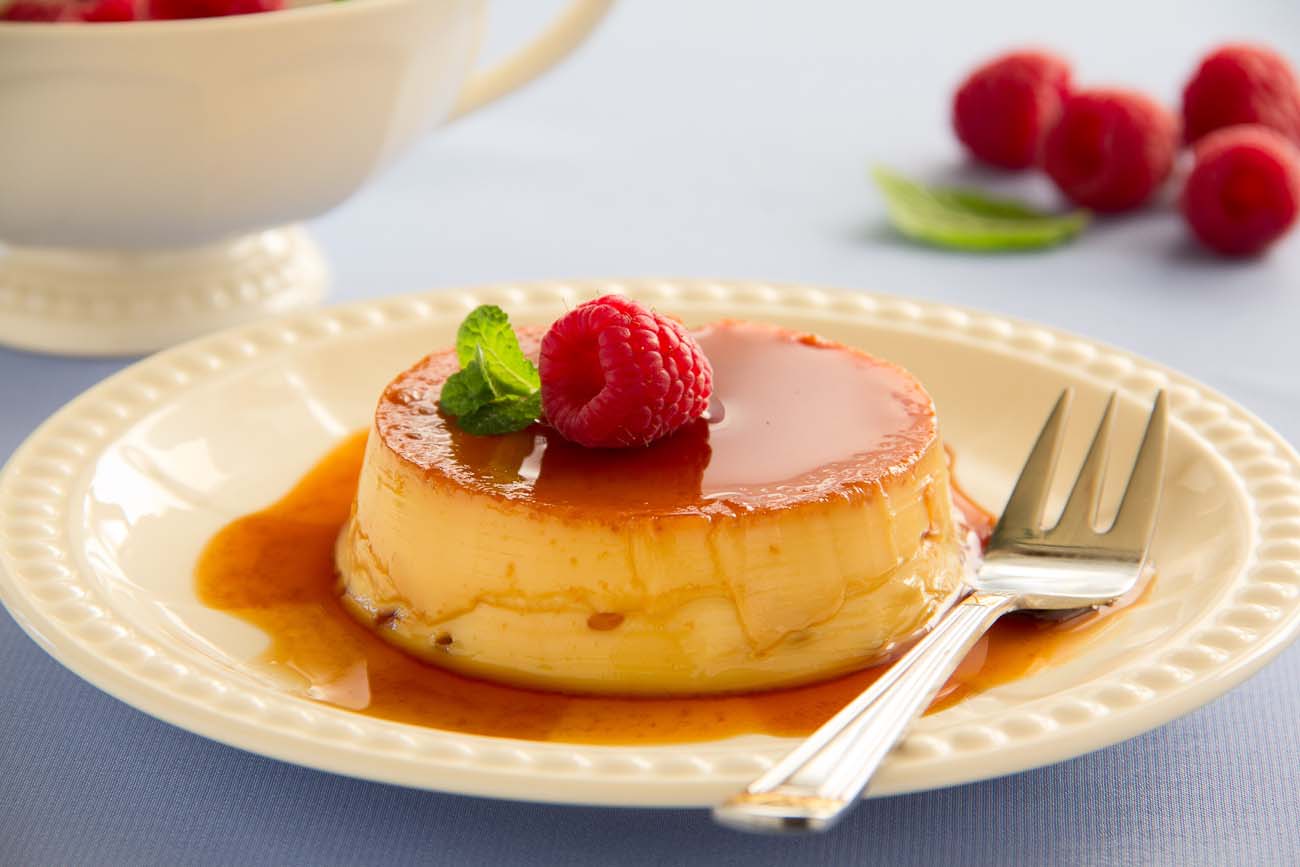 Cooking Directions:
To make caramel:
You can use any oven-proof glass, ceramic or metal baking pan to make caramel pudding. Begin with greasing the caramel dish with butter before pouring the caramel into it.
Heat sugar with 2 tbsp of water in a saucepan over medium heat until it melts. You can adjust the cooking temperature accordingly, you don't want to burn the sugar as that will give you a bitter taste.

As the water begins to evaporate, the sugar will turn brown quickly (this step is called caramelization). Tilt the pan to allow the sugar to redistribute. When you get a nice caramel color, remove the saucepan from heat and pour the caramel into your pudding dish. Tilt the dish to cover all sides of the bottom. Keep aside while you make pudding mixture.
Pudding Mixture:
In a large bowl, beat the eggs, add warm milk, cinnamon powder (optional) and condensed milk until combined. Whisk everything together and make sure no lumps are formed.
Pour the mixture over the caramelized sugar and cover the dish with aluminium foil.

In a large saucepan, fill with water to a depth of 2 inches. Heat saucepan and bring the water to a boil.

Place the caramel dish inside the pan with boiling water, be careful and use mittens. Cover the pan with lid and cook for 20 minutes over medium heat.

Insert a fork/knife near the center of pudding and check if it comes out clean.

Remove the pan from heat, let it cool down at room temperature and refrigerate for 1.5 hours. To serve, invert the dish onto a plate, allowing the pudding to drop out and demould.

Refrigerate and serve cold. Enjoy!