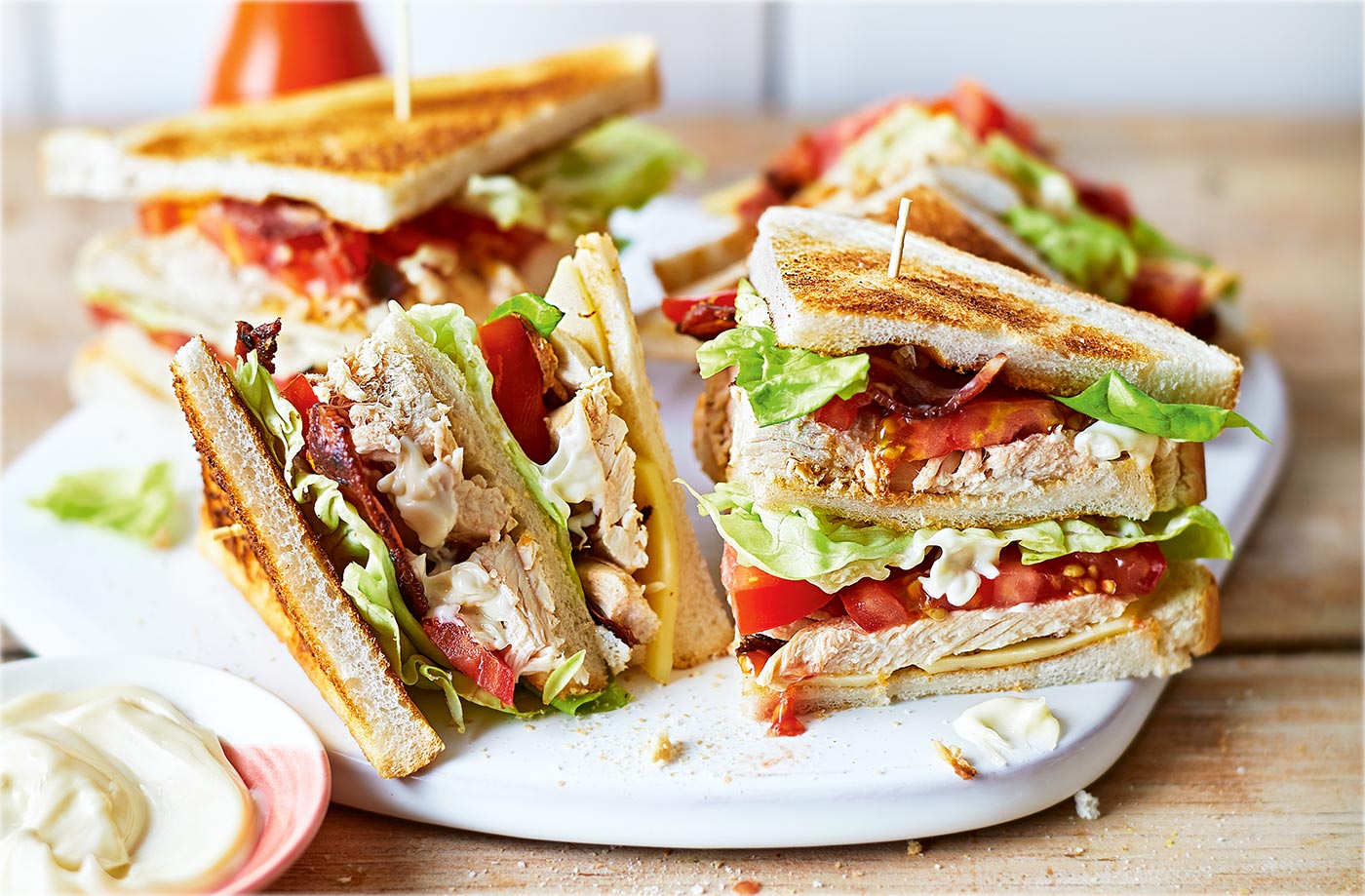 Shop Ingredients: https://enedao.com.bd/product-tag/club-sandwich/
Let me introduce you to this simple, satisfying, and flavorful homemade Chicken Club Sandwich that you can put together in a little time. This is the juncture where simple meets delicious!
Instructions:
If using fresh Chicken (If not skip to the next instruction) – Place chicken breasts into a saucepan, season with Salt and Pepper (or as desired) and pour enough water to cover it. Place over medium heat and bring to a boil. Cook until the chicken meat is tender.

Transfer the Chicken to a wide plate. If hot, allow it to cool, and shred the chicken meat with two forks.

Transfer the chicken to a deep bowl, add the Mayonnaise, Ketchup, lemon juice, Salt and black pepper to taste. Mix until everything is well blended and set aside.

Meanwhile, toast 9 slices of bread. Then, lay a slice of toast on a plate, or a board add a thick layer of the Chicken mixture on it and cover it up with another layer of toast. Top this layer with the about two Lettuce leaves, Pickles and Tomato slices and cover it up with the third slice of toast.

Divide the arranged sandwich diagonally into halves or quarters and pin with a toothpick or a skewer all the way to the bottom to keep it in place. Enjoy!