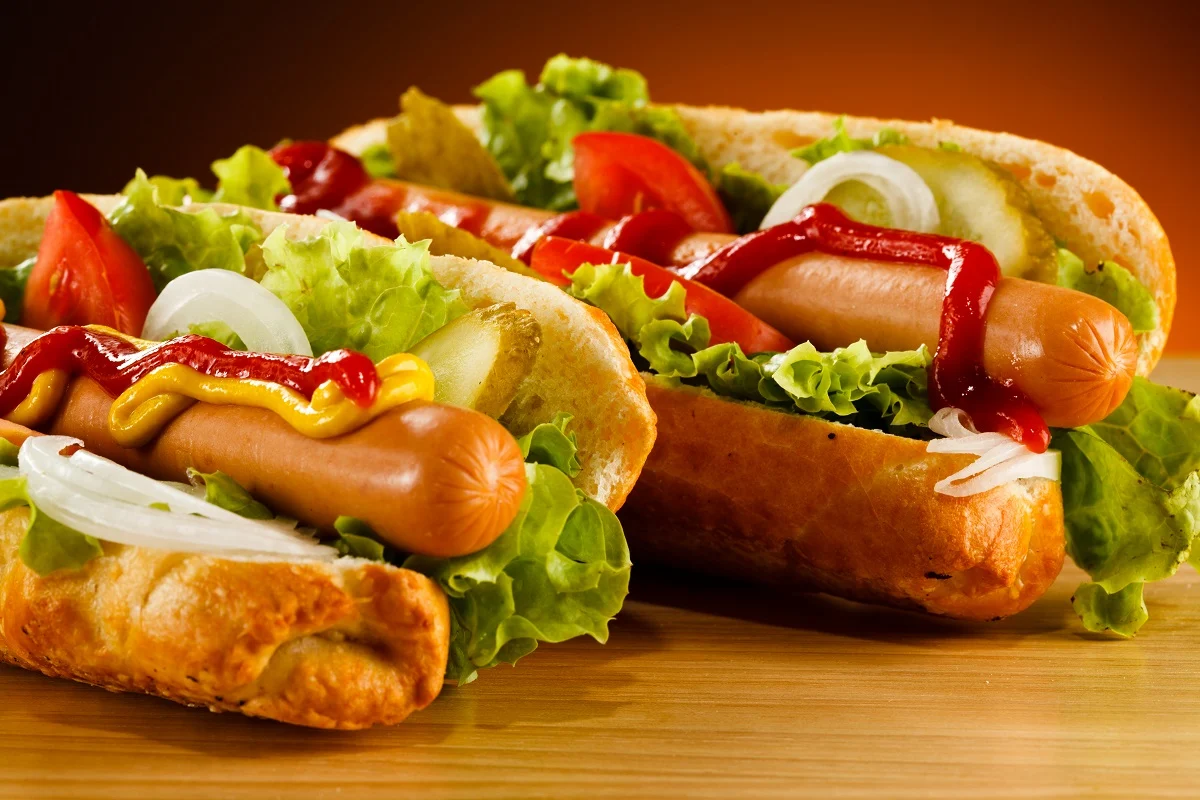 Shop Ingredients: https://enedao.com.bd/product-tag/chicken-hot-dog/
Planning that perfect party at home is a task that only a few can do at best and food is what makes it come alive! If you are also looking forward to such get-togethers, then why not include a few dishes that would be loved by people of all generations? Well, here is the recipe of Chicken Hot Dog explained in just 3 steps…It is a universal fact that you can't enjoy your happy moments without good food, but is it worth spending all your time in the kitchen to prepare something good and miss all the fun! Well, we have a delicious fix for all your happy moments with friends and family. Chicken hot dog is perfect for such occasions. All you need is a few ingredients in place, just add in the ingredients and enjoy. Here's a simple recipe for chicken hot dog that you can make in just 10 minutes. So, without wasting any more time, just be a smart home chef and woo your loved ones with this awesome delight.
Instructions:
Step 1 Cook the chicken sausage :

Slightly toss the chicken sausage in boiling water for 2 minutes. Meanwhile cut the hot dog bun in half lengthwise from the top and warm it a bit.

Step 2 Grill the sausage and fry the potatoes :

Heat the hot plate, pour oil and grill the sausage. Fry potato wafers and French fries separately, till golden brown in colour.

Step 3 Just assemble everything and enjoy :

Apply mayonnaise and English mustard on a bun and arrange the sausage in between and then top up with French fries and sprinkle chilli powder on top. Then garnish with cheese.

Step 4 Serve hot



Tips:

To make it more cheesy, grate some mozzarella and bake it for a minute, this will give your indulgence a cheesy twist.

Add more veggies to your hot dog and amp up its health quotient.