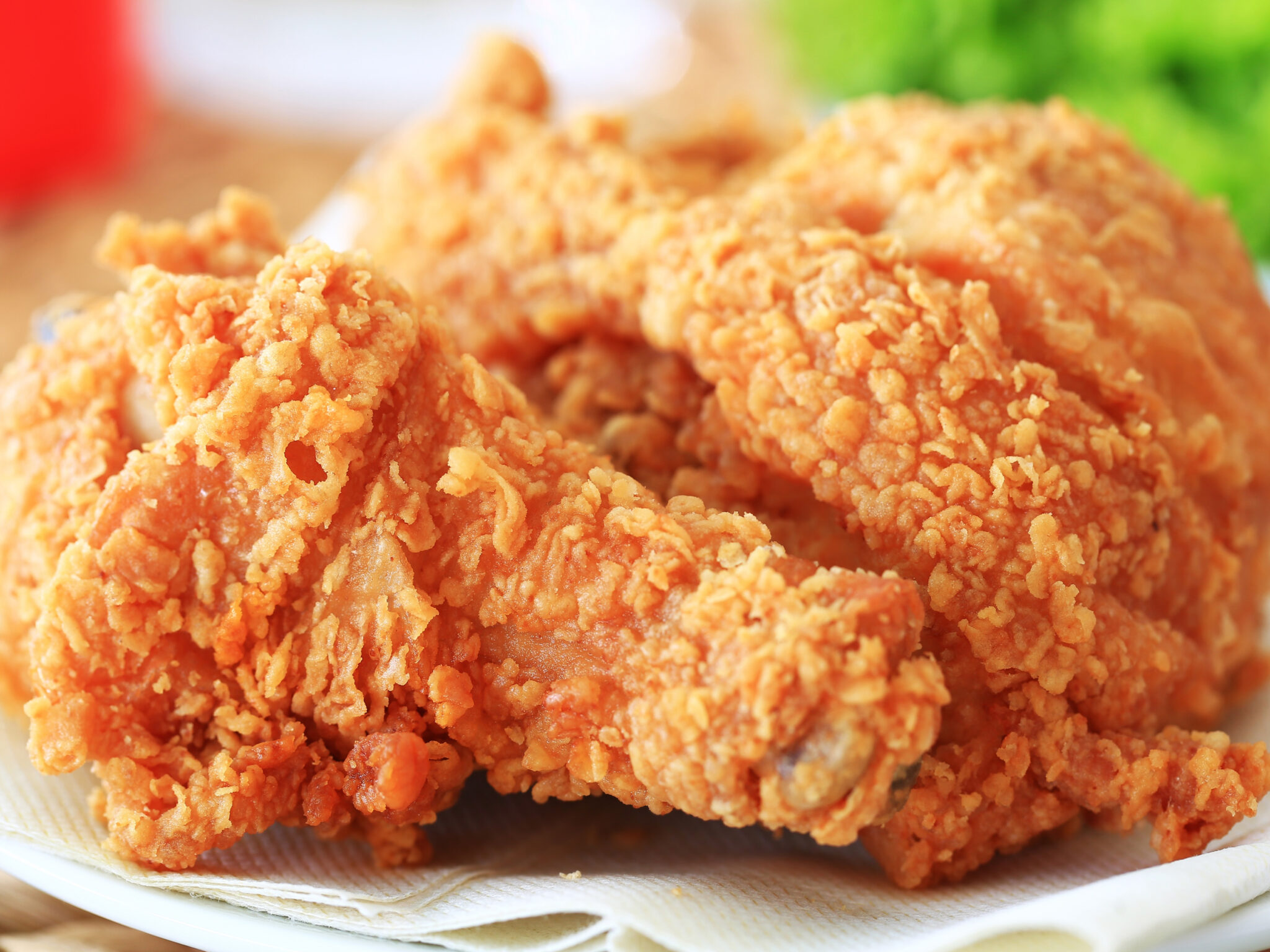 Shop Ingredients: https://enedao.com.bd/product-tag/kfc-style-fried-chicken/
If you love fried chicken then this recipe is a MUST! We guarantee you won't be disappointed, this is one of our favourite recipes to make the crunchiest and tastiest fried chicken!
Check out our video below for some crunchy ASMR!
Cooking Time:

Resting Time: 1 hour
Instructions:
In a large bowl, marinate your chicken pieces with the buttermilk, 1 tsp salt, 1 tsp pepper and optional ½ tsp chilli powder.

Refrigerate the marinated chicken for at least 1 hour or overnight for more flavour.

In another large bowl, mix all the ingredients for the flour coating mix thoroughly and transfer the coating mix onto a large plate or tray.

Take the chicken out of the fridge and coat them in the flour mix. Remove any excess flour and place on a rack or tray.

In a large pot, heat some oil for deep frying on medium-high heat.

Once the oil is hot, slowly put the chicken pieces one by one and cook for 12–15mins, depending on the size of the chicken.

Remove the fried chicken and let rest on a rack for 5–10mins and then enjoy!