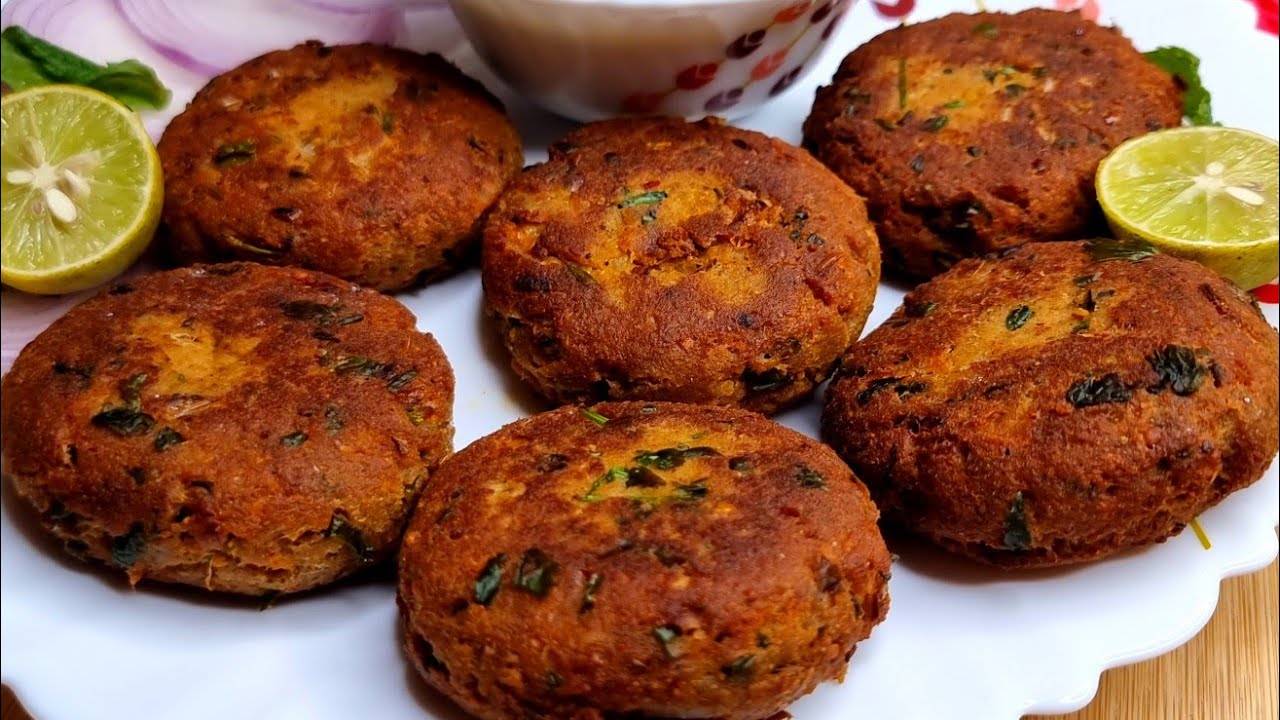 Shop Ingredients: https://enedao.com.bd/product-tag/chicken-shami-kabab/
Chicken Shami kabab is a famous appetizer that is made with boneless chicken, chana dal and all other spices. This Shami kababis a quick and easy snack and one of the most popular Mughalai dishes. The step-by-step procedure with a detailed video recipe.
Instructions:
 In a medium-size pot, add chicken, split chickpeas that have been soaked for 1-hour, ginger garlic paste, bay leaf, cinnamon stick, cardamom, cloves, dry red chilies, coriander seeds, cumin seeds, and salt

 Cook for 10 minutes with a lid on

 Remove lid and stir and cook until water evaporates

 Remove the bay leaf, cardamom, and cloves using a spoon

Add fresh mint, coriander, green chili, chopped onion, chicken mixture, garam masala, fried onion, and lime juice into a food processor

 Blend well
 Transfer to a bowl and add an egg and cornstarch or cornflour
 Rub oil on your hand before mixing and shaping the kabab

 Whisk egg in a small bowl

 Coat the Shami kabab in whisked egg

 Transfer to a skillet to fry until golden brown

12. Ready to Enjoy!