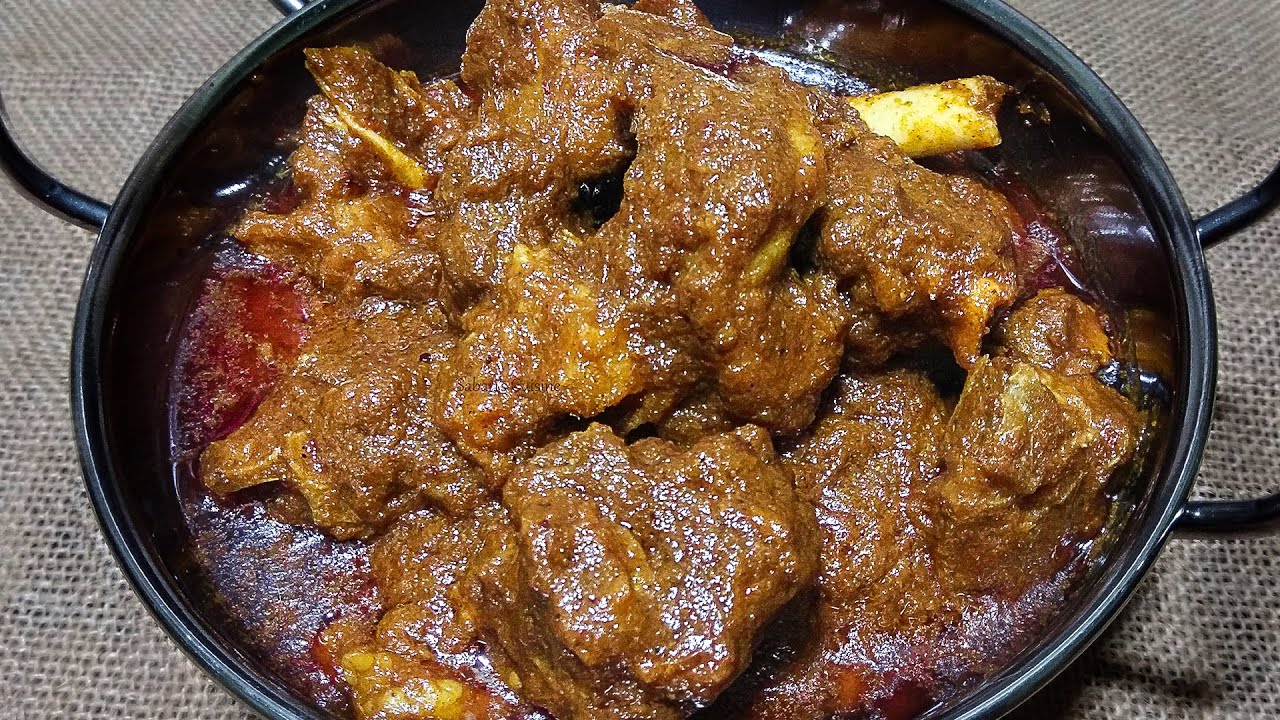 Shop Ingredients: https://enedao.com.bd/product-tag/mutton-kosha/
Mutton kosha is a very popular dish of Odisha and West Bengal in India. This recipe is made with a melange of delicious spices that add a mouth-watering flavour to the thick spicy gravy. Mutton Kosha is best enjoyed with steamed rice and roti. When cooked, mutton becomes so tender that melts-in-mouth which is one of the reasons we love red meat so much. Prepare this recipe and enjoy it with your loved ones. This recipe can be prepared for occasions like birthday, anniversary and game night.
INSTRUCTIONS:
Step 1 Marinate mutton:
Wash mutton pieces with salt, 1 tsp turmeric and ⅔ tsp lemon juice. Mix well and keep it for an hour. Heat mustard oil in a pressure cooker, add mutton pieces to it and cook on medium-high heat. This is to remove excess water from meat. When done remove the meat and keep aside. Meanwhile grind black peppercorns, cloves, green cardamom and cinnamon to make a ginger-garlic paste.
Step 2 Prepare gravy and add mutton:
In the same cooker, add bay leaf and onions. When onions become soft, add ginger garlic paste, chilli powder and turmeric powder. Reduce heat to low and saute. When the raw smell is gone and the oil separates, add the chopped tomatoes, cumin powder and salt. Cook it till the tomatoes are soft and are mixed with the onion mixture. Add the mutton pieces and whole spices: green cardamom, cloves and cinnamon stick. Stir and cook for 10 minutes or until the spices blend into the mutton pieces and add green chili.
Step 3 Cook the mutton and serve hot:
Add ½ cup water and cover the lid. Wait for a whistle on high flame. Then cook on medium-low flame for 2 whistles and turn off the flame. Let it cook in the steam of the pressure cooker. Add garam masala and garnish with fresh coriander leaves. Serve hot with chapati, paratha, or steamed rice.